Page 6 of 17 •

1 ... 5, 6, 7 ... 11 ... 17


Ana mi cak i deluje ok na slici,ali Fabian

salem

Senior member





Poruka

: 684


Pridružen

: 2011-07-21




Bayron

Administrator





Poruka

: 6959


Pridružen

: 2011-05-25


Godina

: 29



Ovo cu da gledam zbog Ane Fabiana i Jose Luisa

andres

New member





Poruka

: 16


Pridružen

: 2011-10-03



Ana je dosta smršala u odnosu na MCI. Baš je lepa.
_________________
Ana je posebno bila debela u Relaciones peligrosas, tamo se baš zapustila. Ovde baš lepo izgleda, lepo je oblače, sva mi je nekako slatka..
_________________
En este mundo triunfan personas que dominan sus sentimientos

Miloš92

Posting Freak





Poruka

: 11389


Pridružen

: 2011-08-11



I meni se mnogo dopada Anin izgled. A od Fabiana i Jose Luisa mi se frizure ne sviđaju.

Inna

Junior member





Poruka

: 90


Pridružen

: 2013-01-20


Lokacija

: Con Eiza Gonzalez.. :)




Ono malo što sam videla od originala mi se dopalo . Klasična priča al tamo je sve to izgledalo fino urađeno dok ovde sumnjam da će biti tako pre svega zbog odabira glumaca . Ana jeste odlična al ova dvojica strava i užas meni među najantipatičnijim glumcima u telemundu .
_________________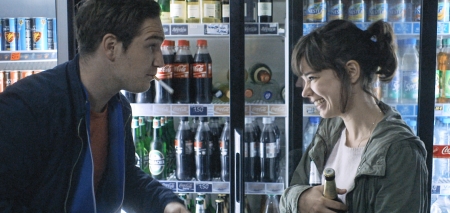 Ejpril

Senior member





Poruka

: 887


Pridružen

: 2011-07-16



Šta je ovo, svi neki rimejkovi. Zar niko ne može da smisli originalnu priču??

Inna

Junior member





Poruka

: 90


Pridružen

: 2013-01-20


Lokacija

: Con Eiza Gonzalez.. :)



"Dama y Obrero" features Ignacia, a young engineer who works in a large construction company owned by her boyfriend Tomás. Ignacia and Tomás have been together for a long time and finally decide to get married, although Ignacia could never imagine the kind of man Tomás really is. Days before the wedding, they have a heated argument, and Ignacia decides to leave town and have some time to herself. From there, she meets Pedro, a man who appears to be wealthy and with whom she spends an unforgettable weekend. However, Ignacia knows she is only living a dream, a pause in her life, so the next morning, Pedro wakes up to find a note from Ignacia but with no trace of how to find her. Regretting what has happened, she goes back home where Tomás is waiting for her with an offer for an impressive promotion at his company and expects that this will make her forgive him. When Ignacia, now in a powerful position, discovers that Pedro is an average construction worker, the two will find that despite having every reason on earth not to be together, they will love each other despite prejudice, differences and rejection that threaten to pull them apart.

http://www.hispanicad.com/cgi-bin/news/newsarticle.cgi?article_id=36716
LOGO

Bayron

Administrator





Poruka

: 6959


Pridružen

: 2011-05-25


Godina

: 29



Dobar je logo.
_________________

Lucas

Senior member





Poruka

: 820


Pridružen

: 2012-07-03


Lokacija

: Rio De Janeiro,Brazil



Page 6 of 17 •

1 ... 5, 6, 7 ... 11 ... 17


---
Permissions in this forum:
You
cannot
reply to topics in this forum